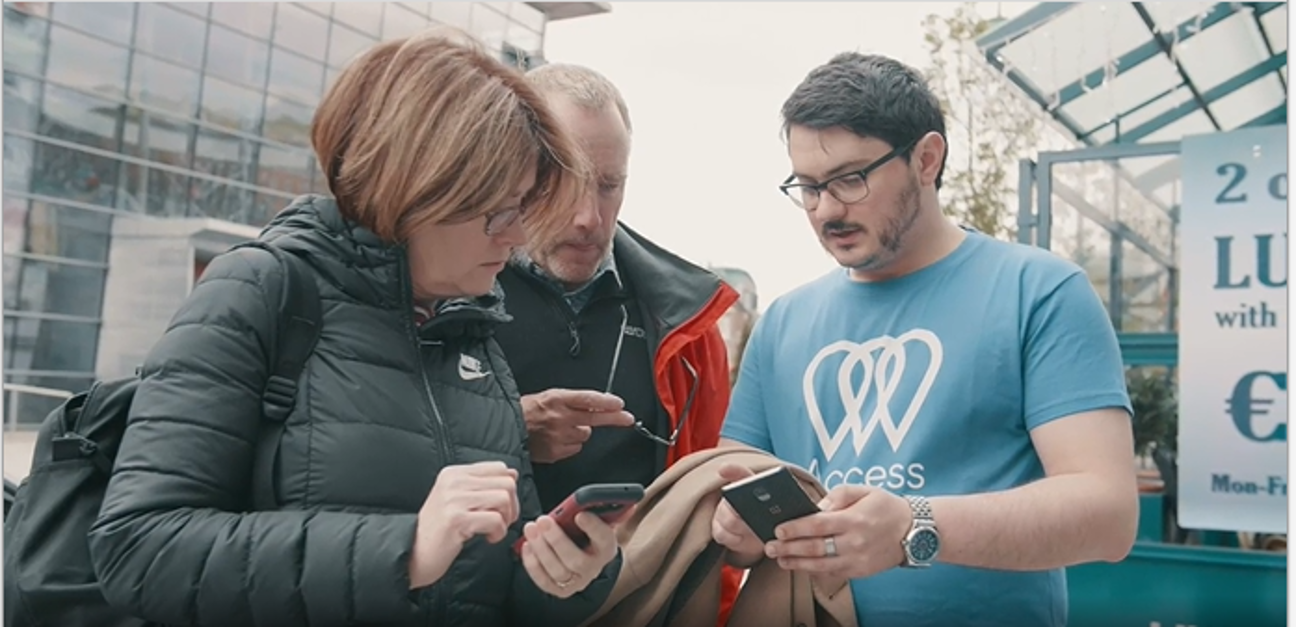 We're here to help
Have a question or need assistance?
Our team is available to answer any questions you may have about our services.

We provide support for individuals with disabilities, as well as organizations.

Don't hesitate to reach out, we're happy to help.
What problem are you trying to solve?
What kind of budget should I expect to invest in Access Earth's services?
Matt McCann
2023-01-26T16:19:23+00:00
The cost of working with Access Earth will vary depending on the specific services and solutions that a business needs. We offer customized packages to fit the unique needs and budget of each client. Our team will work closely with you to assess your needs and provide you with a detailed quote for our services. Additionally, we offer financing options for businesses that want to invest in accessibility but may have budget constraints. Contact us today to discuss your needs and get a customized quote for our services.